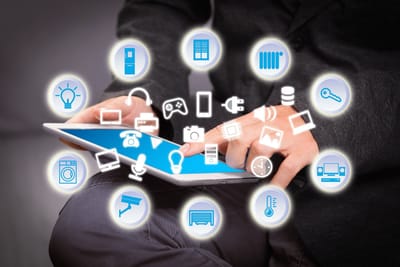 For many of us, having a
smart home
is a bit of a luxury. We like the convenience and we enjoy playing around with the new technology. But that's not the case for the elderly and the disabled. For them, the
smart home
tools and products aren't any luxuries. They are a basic means to maintain and empower their lives and provide them with independence and freedom from many things.
Thanks to integrated systems, such as
Amazon Alexa
, and
Google Home
, you can expand your
smart home
capabilities a little at a time, starting with what you need most.
The
Amazon Alexa
Echo device doesn't just provide informational services when connected to other smart home devices.
Echo
can also provide the user
voice contro
l over systems in the house. This sort of technology can be really helpful for people who are bound to a wheelchair or with limited movement to have the ability to control many aspects of their surroundings. These systems can be controlled by your voice and provide accessibility to previously challenging tasks. With your
voice
, you can control such things as
appliances
,
home security systems
,
thermostats
,
TV's, entertainment systems
,
lighting
and
outlets
. All you need is a
home net-work
(
Wifi
), a
cell phone
and a
voice controlled system
.
While some might argue that such technology can be an intrusion to their privacy, but for an individual who wants to live independently but requires daily monitoring of his/her health, reminders for medications and keeping check for vital health signs, assistive technology can indeed allow them to enjoy all the freedom which they want to have and relaxation at their own home while giving their loved ones a peace of mind.
This
technology
empowers users by providing accessibility in a new way that is a game changer, improving one's quality of life and making challenging tasks possible. We term it as "
assistive technology
". Using the
assistive technology
, we can empower and allow the disabled and elderly people to maintain a certain level of control over their surroundings and daily activities and offer a more positive quality of life by allowing them to maintain their dignity. With all of the emotional stress they have had to suffer from and restriction because of physical disabilities, a
smart home
can help give them good strength and hope for the better life and in return a better future.
Take the first step to enjoying your new
Smart Home
by calling or texting @
(304) 679-7919
or fill out the
form below
for a FREE Quote! I'm here to help!